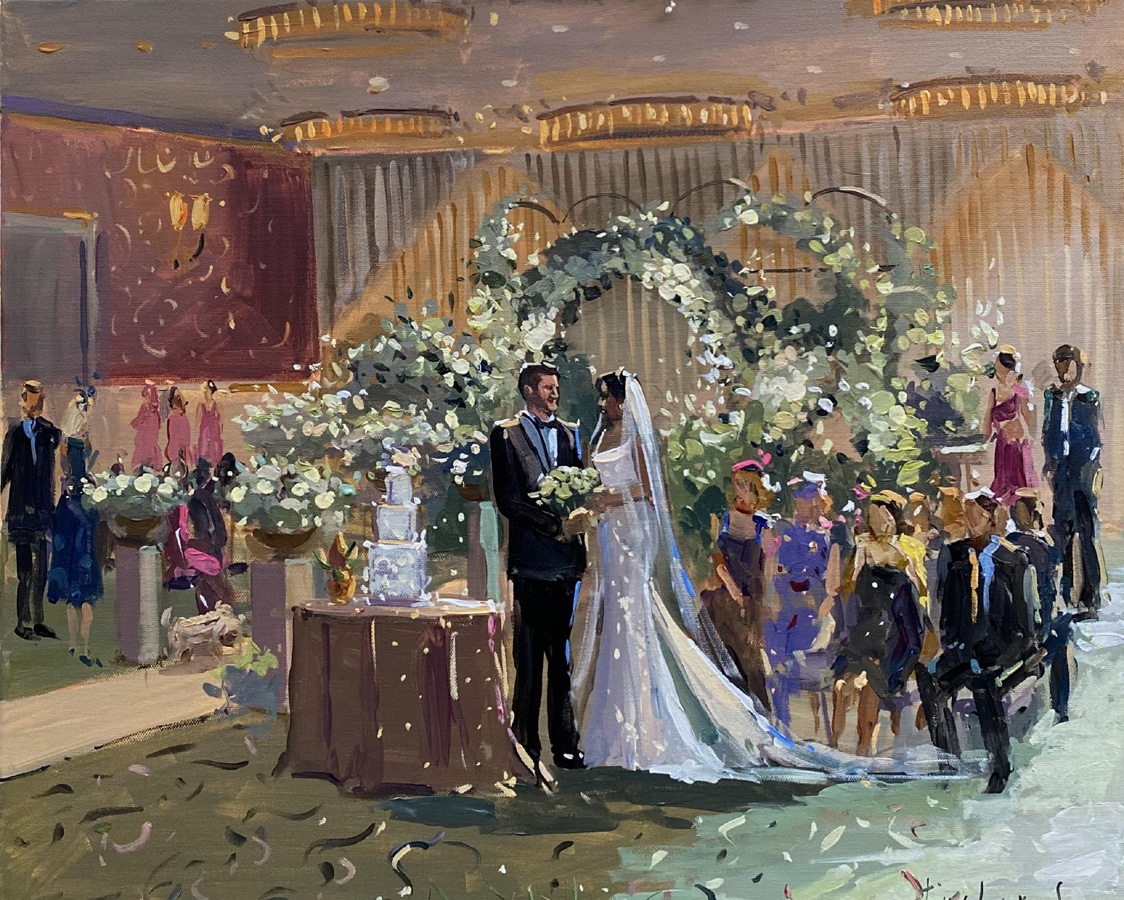 Arezu and Nick Live Wedding Painting
20″ x  24″ Acrylic on Canvas
'Live Wedding Painting' Commission painted live at the luxurious Chewton Glen Hotel in Hampshire. A beautiful wedding in Persian, Christian and Indian traditions.
If you would like to commission a similar Live wedding painting, please [email protected] or go to the CONTACT tab above.
For more info regarding the process and pricing, read the FAQ section above.