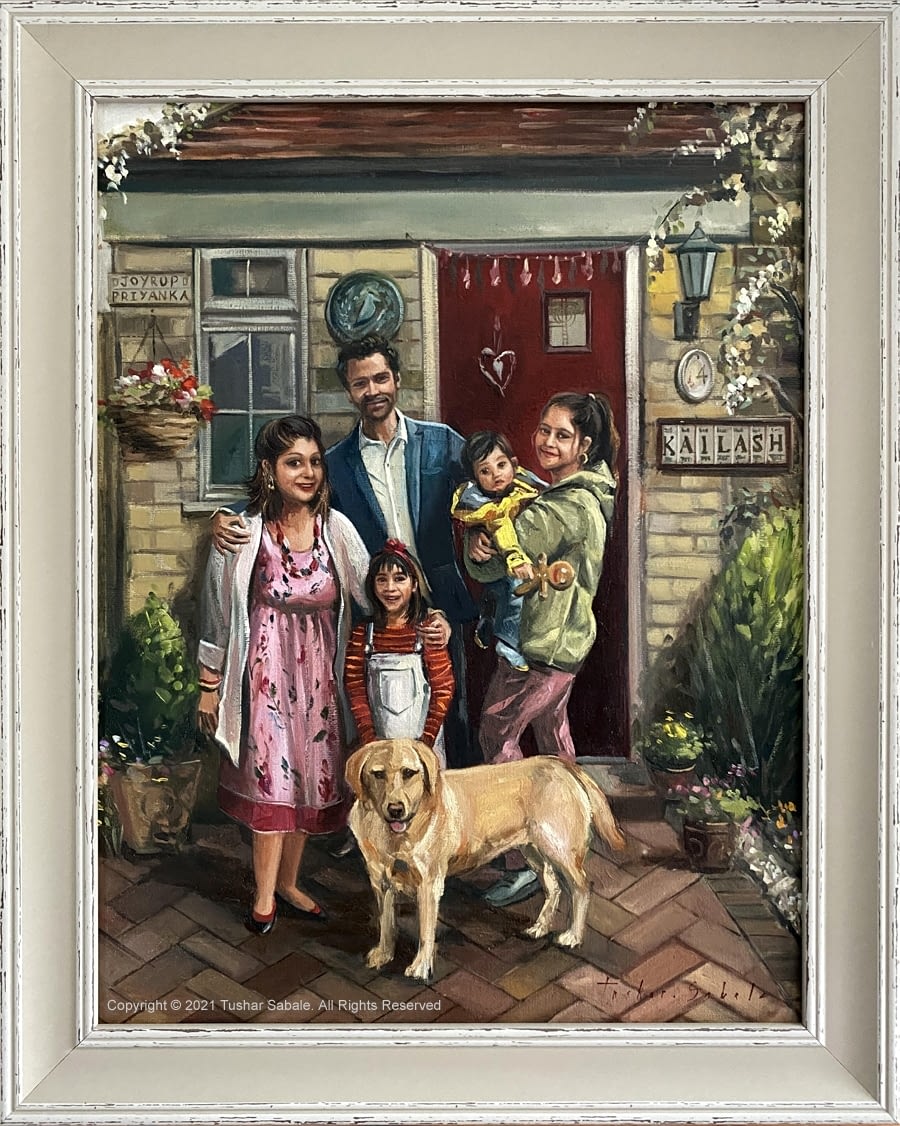 Bhattacharya Family Portrait
Oil on board, 2021
30 x 40 cm, 
COMMISSION
A recently finished commission for this beautiful family who wanted to commemorate the loss of their loving dog 'Julias Caesar' and mark the arrival of the new baby 'Aum' to their loving family! Painted from tonnes of individual photo references due to the lockdown, it was an interesting experience to capture every single detail on the canvas that they wished to treasure in their memories through this painting. Though it was challenging to have them all together in one frame (as there was not a single photo reference for that), it was the full trust of the family in me that I could use my artistic freedom to use the colour scheme and mood that I thought would reflect their individual personalities as well as bring out the bond that they share as a family!
Julias Caesar was a lovely dog and will be missed deeply!
The painting was a gift to each other on their anniversary. As an artist I truly enjoy the power to bring joy to people's lives and their homes through my work and it's very rewarding to be able to continue to do so.
If you would like to have a similar portait painted of your family or loved ones, do get it touch contact@tusharsabale.com