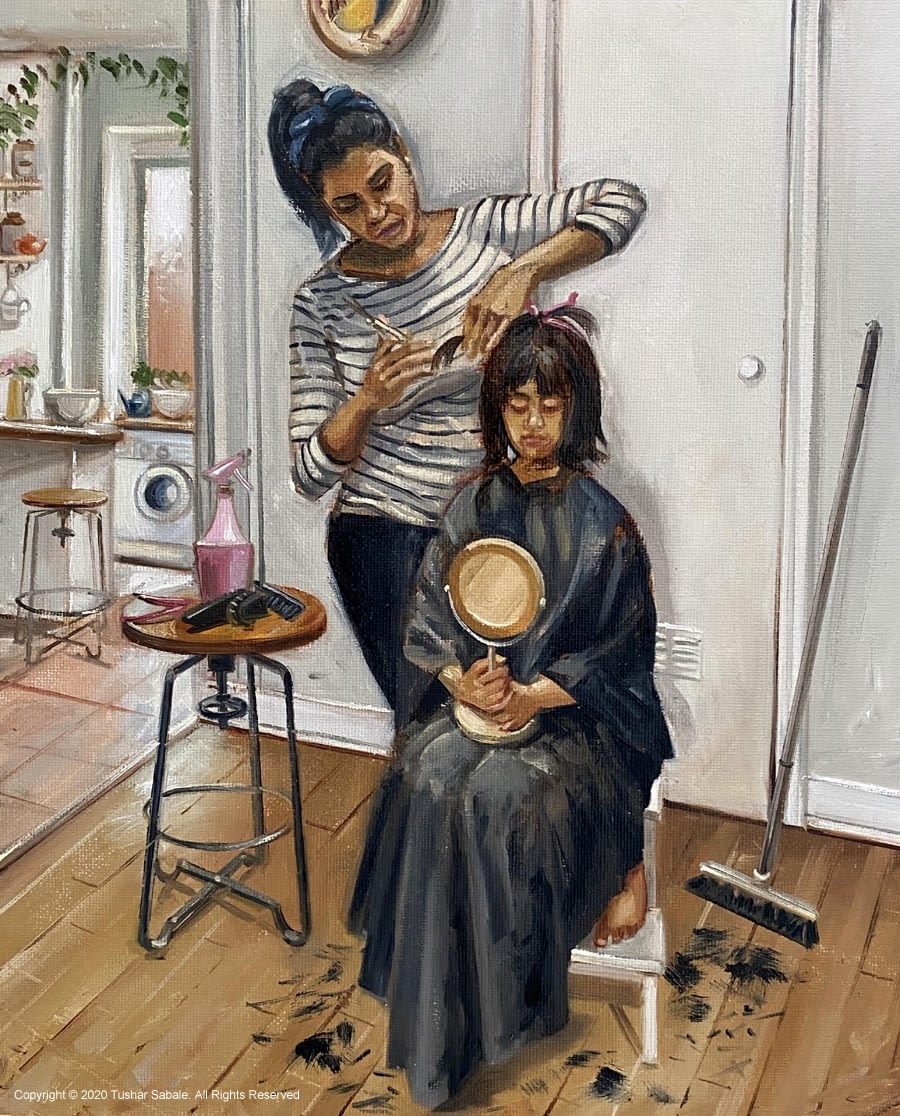 Lockdown Hairdresser Day#42
Oil on board, 10" x 12", 2020
The dimensions are without the frame. If you need any assistance finding the right frame for this painting, I am happy to help. I can add the price of the framing to the painting charging you the same amount as what my local framers would charge me. Alternatively you can always frame it from your local framers.
£650 – Buy now
*Free Shipping in UK*
*International orders would be shipped without frames*
About the Painting:
Part of my Lockdown series. With all the hair dressers, salon, parlours and shops closed did we all not resort to many possible ways to keep our hair tidy and not look ridiculous? Mum's and Dad's turned into family hair dressers in most of the households. But was that easy man? No way! Tears, complains, embarrassment, threats and grumpy faces-we all have been there in this lockdown. Ruchi turned out to be fairly good at her hair cutting skills and though we did all manage to look decently decent throughout the lockdown, I found the whole experience rather amusing and worth considering to be part of my Lockdown series! Seen here is Ruchi giving a trim to my younger daughter who clearly wasn't very happy to have yet another trim.