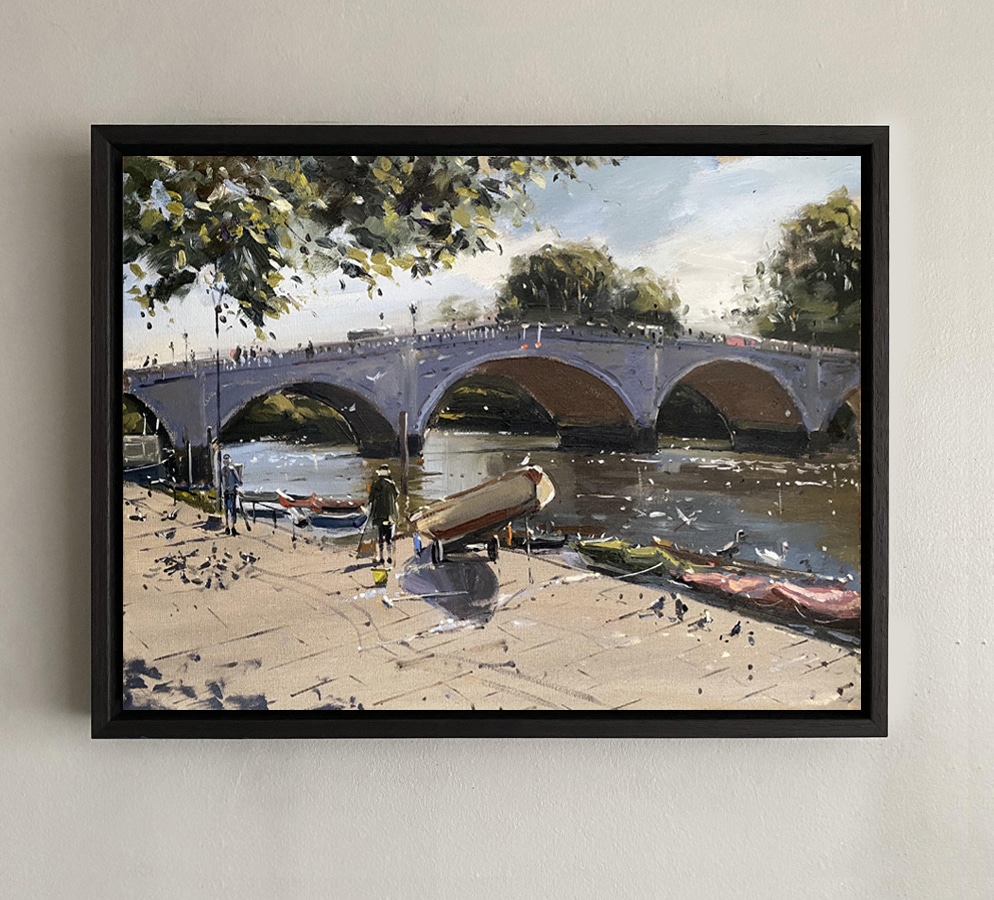 Richmond Bridge
12″ x 16″, Oil on board- Unframed.
If you are interested in this painting, please get in touch.
Painted Plein Air, All prima at the Richmond Upon Thames on a summer day as a guest artist of 'Wapping Group of Artists'. I painted two more paintings on the day of the bridge. Please do have a look at them in my 'River and Seascapes' section here on my website.