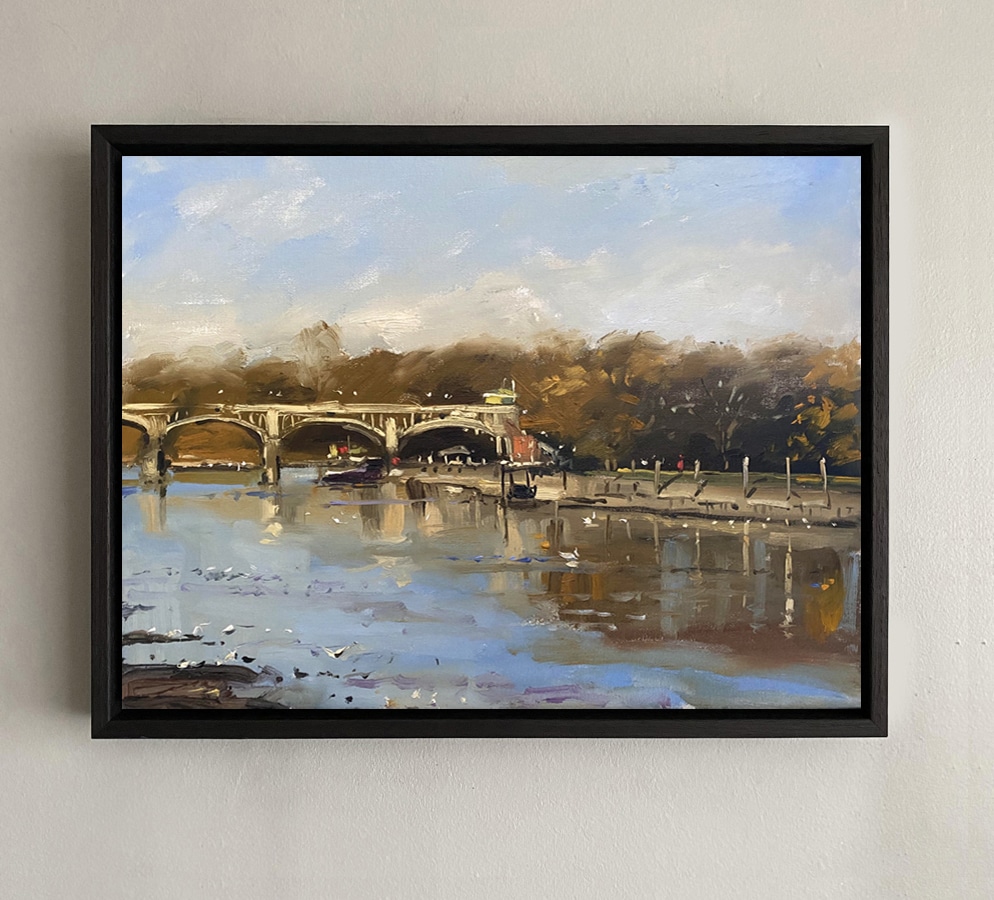 Richmond Lock and Weir on an Autumn morning
12″ x 16″, Oil on board- Unframed.
If you are interested in this painting, please get in touch.
Painted Plein Air, All prima on a cold Autumn morning at my local Richmond riverside. Beautiful blue sky and orange tint of Autumn trees made a good view to capture.