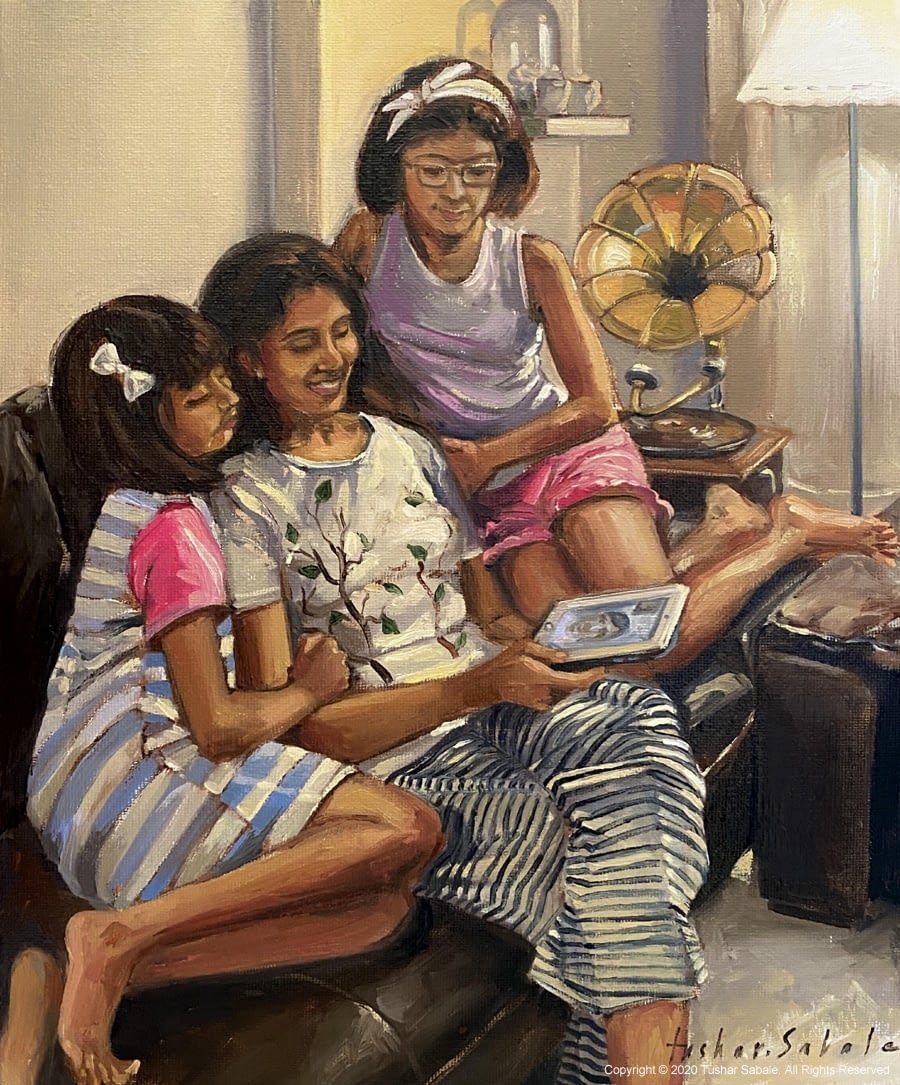 Social Distancing Lockdown#Day52
Oil on board, 10" x 12", 2020
The dimensions are without the frame. If you need any assistance finding the right frame for this painting, I am happy to help. I can add the price of the framing to the painting charging you the same amount as what my local framers would charge me. Alternatively you can always frame it from your local framers.
£1050 – Buy now
*Free Shipping in UK*
*International orders would be shipped without frames*
About the Painting:
Part of my Lockdown series. I tried to capture the scene during the lockdown at my house when Ruchi's Mum who was visiting us from India for a few weeks was stuck here in UK due to the lockdown. Since she could not travel back, she spent most of her time with her grand daughters who sat clinging to her every time she made a video call to her husband, my father-in-law, who was also left alone in India with very little family support and domestic help. Needless to say, it was very stressful time for an ageing couple due to the uncertainty of the situation. A time of separation and reflection for many!