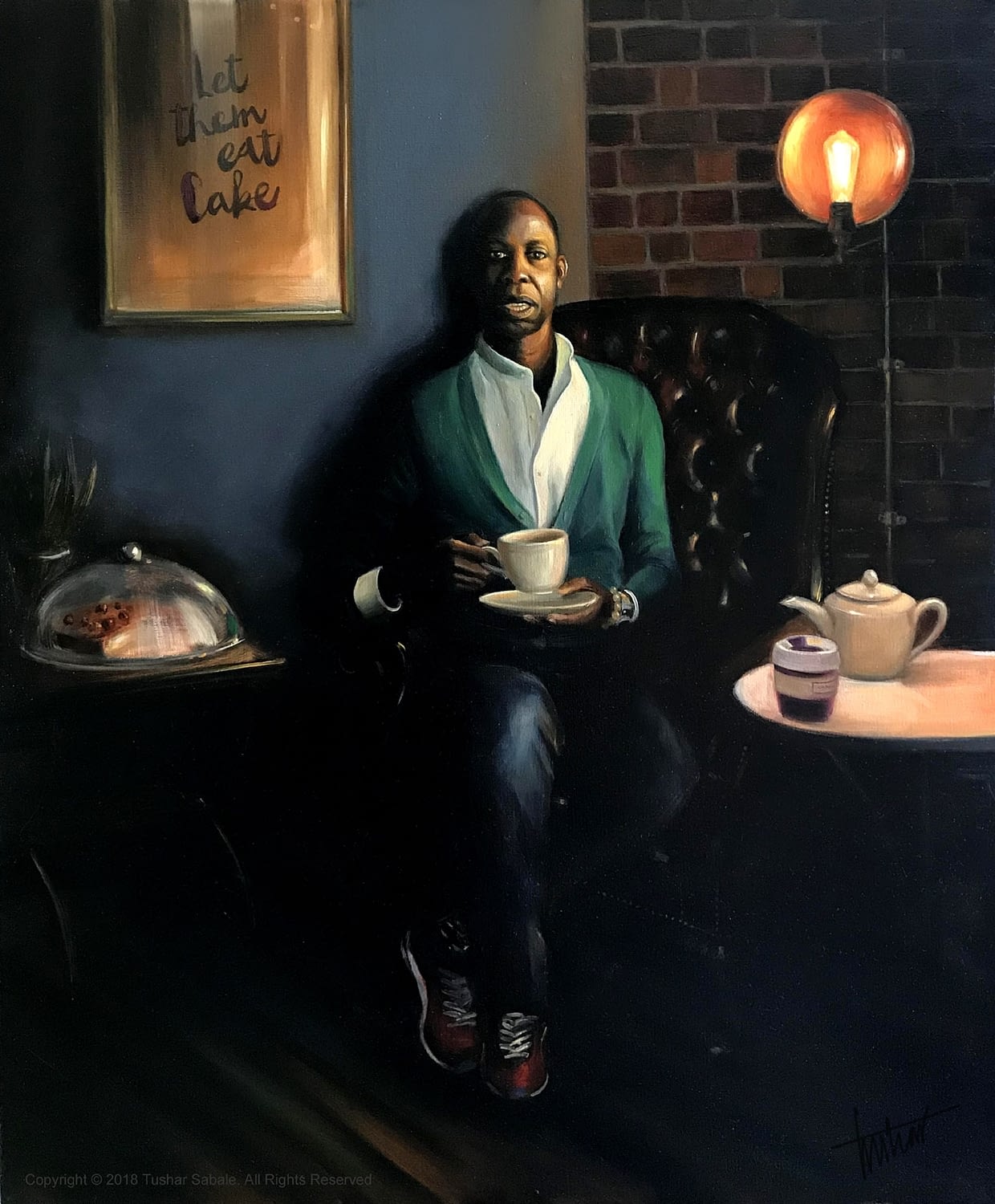 Derek Taylor
Oil on Canvas, 50 x 60 cm, 2018
COMMISSION
About the Painting:
"Cake is for sharing, for treating, for special occasions, and for everyday"- Derek Taylor.
Canadian born and bred, Derek Taylor is the owner and founder of Dalhousie Café and cake shop in Crystal palace, London. He is a passionate baker and bakes cake using his three generation old family recipe. The sitting took place at the Dalhousie café.
The portrait was displayed at Tushar's Solo exhibition titled 'Chiaroscuro' ( Italian meaning for Light and Dark) in June 2018 at Nehru Centre, Mayfair London. The exhibition was inspired from Classical art applied in the contemporary context.